---
#29 Death of Print and TV News
This week, our guest is Director of the News and Media Research at the University of Canberra (N&MRC), Jerry Watkins. In this episode, we chat with Jerry about the Digital News Report and the future of Print and TV media.
Jerry has recently authored the Digital News Report which is part of the Reuters Institute for the Study of Journalism from the University of Oxford. He has over 20 years of high profile international experience in communication, design and strategy. He also has led major projects for some of the world's biggest telecoms companies including AT&T Wireless, Deutsche Telecom, Telecom Italia and the Vodafone Group.
Jerry's research expertise is in mobile, social and online content and devices and their impact on people and systems. He has designed and delivered digital literacy and content creation programs in Australia, India, Indonesia, Nepal and the Solomon Islands. His current ARC-funded projects include 'Mobile Indonesians', a study of mobile telephony and cultural change in urban, regional and rural Indonesia; and 'Opportunity Spaces', an investigation of digital applications within shared-use education facilities. He has led projects with partners including Intel Corporation and Commonwealth of Learning and has served as an Invited Expert on Mobile Media for UNESCO. Prior to his role at N&MRC, he was a project leader at the ARC Centre of Excellence Centre for Creative Industries and Innovation (QUT) and a member of the Swinburne Institute for Social Research and the Institute for Culture and Society (UWS).
Subscribe on iTunes | Jerry Watkins – Transcript
(1:52) Digital News Report reveals new insights about digital news consumption based on a YouGov survey of over 20,000 online news consumers in the US, UK, Ireland, Germany, France, Italy, Spain, Denmark, Finland, Brazil, Japan and Australia. The data shows a quickening of the pace towards social media platforms as routes to audiences, together with a surge in the use of mobile for news, a decline in the desktop internet and significant growth in video news consumption online.
(4:47) The survey found Australians are least interested in consuming political news. However, roughly 55% of Australians receive their political news through the social media platform Facebook.
(7:30) The statistics outlined Facebook as a dominate news source. The growth of Facebook as a news source and its sophisticated targeting affirms the need for Government communicators to use the platform to speak to their audience.
(24:07) Jerry's work outside the study of digital new involves working in the study of communication for the health departments. In the case of major communication campaigns for health departments there is a high level of apathy, leading to the need of a change in behaviour. The study found that giving the audience consistent and relevant content led to a change in attitude.
Recommended Posts
13 March, 2019
26 February, 2019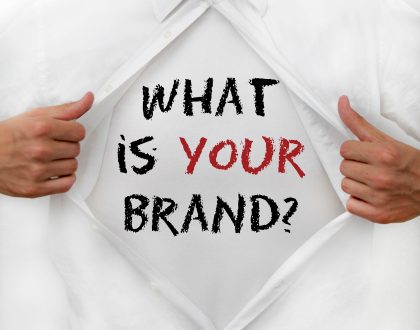 13 February, 2019