The best way to build trust with citizens and stakeholders is to keep them informed.
Podcasting is an easy and powerful way to get your message across – to explain the aims, objectives and progress of your policy, program, service and/or regulation.
Email [email protected] for a FREE 30-minute consultation to assess how podcasting will add to your communications program.
With podcasts, you "go direct'' to your stakeholders. No middleman. By regularly sharing useful and relevant content like program updates, research insights, roundtable discussions or community consultations, you bring your stakeholders on the journey with you.
Podcasting is a powerful, intimate, and convenient medium. Your information and stories are easily shared and consumed on a walk, in the garden, in a car or around the house.
No matter where your stakeholders are, podcasting will reach them.
contentgroup has created hundreds of podcast episodes over the past 8 years.  
Having made many mistakes, we know how to avoid them.
Through careful planning, thoughtful design, expert production and effective promotion, we will make sure your podcast reaches the right audience at the right time so you achieve your objectives.
The contentgroup/IPAA (ACT) Work with Purpose podcast is IPAA (ACT)'s most popular communication channel.
Podcast Strategy Development
Our podcasting experts will work closely with your team to understand your policy, program or service objectives. Through a process of co-design we explore content themes, formats, duration and publishing calendars that will suit your needs and budget.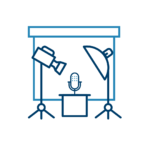 Our broadcast production studio, located in the heart of Canberra, is equipped with professional recording equipment, and soundproofing to ensure the highest quality audio and video recording. Our experienced production team will tailor the studio environment to meet the specific needs of your podcast.
Our production team will polish the recordings to ensure an enjoyable listening experience. We will make sure all supporting music and branding amplify your content's impact.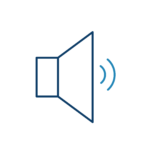 Distribution and Promotion
We can assist in distributing your podcast across the major platforms, generate transcripts, and craft episode descriptions. Additionally, our marketing specialists can provide advice to maximise the reach of your episodes.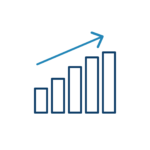 We will provide monthly reporting on insights into your podcast's performance through analytics. We monitor metrics such as the number of listens, listeners' location and apps used to listen to your podcast to ensure you can report on the performance of your podcast.
contentgroup produces three podcasts for public sector audiences – Govcomms: The Future of Government Communication, Work with Purpose and Gradcast.
Learn more about our podcasts:
A podcast about the Australian public service and how it serves the Australian community. Produced in partnership with IPAA ACT and sponsored by the APS Commission.
A podcast providing the latest insights and best practice in government communication. Listen to conversations with industry experts and innovators from around the world.
A podcast by APS (Australian Public Service) graduates, for APS graduates. Sponsored by the Commonwealth Superannuation Corporation.
Podcasts are a cost effective, powerful way to reach and engage your stakeholders.
The Australian government says building trusted and respectful relationships with citizens and stakeholders is a priority. Podcasting is a great way to support that priority.
For a FREE 30 minute consultation to assess if podcasts will help you achieve your policy, program or service objectives please email us at [email protected].