---
The most effective types of content
This is the first in a series of blogs that will give you some insights into how a number of local marketing practitioners and bloggers are using content as the focus of their online strategies.
From politics, to professional sport, government and a hobbyist, we hope to have covered a variety of industries and asked questions that will provide you with value.
In today's day and age it is much easier for any organisation to create their own content.
Whether it's in the form of text, images, video or graphics, technology has allowed all organisations to become publishers.  From long form blogs, to photos, piece to camera interviews and infographics, there are many ways to get your story out to your audience online.
So in this first blog, we asked six marketing professionals what form of content works best for their brand.
You can read more about each practitioner in their profiles at the bottom of this article.
Good graphics 
Elias Hallaj (Australian Labor Party): Good graphics invariably help to convey a message effectively. With our Twitter and our Facebook page as well as our website we try and include a relevant photo or image with each post.
Engaging content
Simon (Canberra Raiders): In a nutshell, we want content that is engaging, communicates the messages we are trying to get across clearly and promote the club, our players and initiatives in the best possible light.
Whilst we find that text, images and graphics all have merit, the medium which works best for us is video.  Essentially, this is because the video messages can come straight from the players, who are our greatest asset in regards to promoting the club and our initiatives. Being able to see a player and hear directly from them strikes a resounding chord with our audience.
To heighten the effectiveness of our content and messaging we would then combine the video with a written segment underneath on our website which clearly outlines our message or enhances the video.
Finally, as we aim to direct people back to our website we rarely share the full video as it is on social media.
A video 'teaser' works will in some instances however for the most part, we would then share the video link on social media and incorporate an eye catching photo, along with some cleverly scripted messaging (baiting for clicks) to direct the audience back to our website.
It is crazy how much an effective image can increase your shares on Facebook or retweets on Twitter.
After users click through to our website they will be able to watch the video and then hopefully check out some other stories/features linked on the website, such as our membership portal.
Variety
James Tew (Tweet Canberra): I have found that the best forms of content (gets the most shares and comments) are ones that have a variety. I try to include a variety of different types so that I can reach a bigger audience.
For example if you put a video on YouTube, embed it into a blog post, take a screen shot and put it on Pinterest and Instagram, share the video to Facebook and if you can make a snippet for Vine and tweet that.
I say Vine for Twitter because they work natively together (unlike Instagram). Just remember, Vine is only 6 seconds of video!
Sunrises and sunsets 
Paul Jurak (Kayak Cameraman): As a social blogger I predominately post photographic images to social media sites on a daily basis.
I photograph sunrises and sunsets from a sea kayak and share them with a short descriptive text, caption or quotation depending on the type of shots that I have captured. This creates and evokes many great conversations and usually results with the photo being shared or re-tweeted on other sites or pages.
Occasionally I will load a short video which breaks up the content providing a little variation to my daily posts. The social engagement with people who like, comment and clearly enjoy my photography is great. By communicating through social media this allows my site to have greater exposure and growth.
The most important element for me is to keep the content fresh and relevant by providing the viewer with a tasteful selection of shots from my daily adventures.
Beautiful images
Julian Harrison (Events ACT): Our fans go crazy for beautiful images of our events with a call to comment.
For example last year during NightFest we posted a picture of the moon and asked "Have you seen the moon tonight?" and post went bananas.
Content tailored to a platform
Laura Haddock (University of Canberra): I don't think that there is one overarching form of content that works best, the key is to tailor your content for each platform. Having said that, there is no doubt that visual-based content and micro-video are gaining momentum this year and we generally find that we get the most engagement from this kind of content.
Mixture of content
Adrian Hall (Engineering Australia): I believe a mixture of content – text, images and videos – is the best way to convey a message or a story.
Customers and other online users consume content in different way from different platforms or devices. For me, video is a great visual media. When using video as a promo tool, it must short, sharp and snappy, no longer than 2 minutes; but engaging. Conveying the message quickly, and with clear "take aways" and the closing scene needs a call to action for the viewer, a simple click thru to a website or another medium utilised by the organisation dependant of the video's message. Apps like Flipagram or Moovely are simple to use and provide a great out put.
Strength in the written word
Jamie Bradnam (contentgroup): We create content in a variety of different formats, but the majority of the time we create our own written content which gets the most engagement from our audience.
We are a team of writers and therefore text is at the heart of everything we do. Sure, we use graphics and video to complement our stories, but the written word is very powerful.
When you use text, the one thing that makes a huge difference to the success or failure of the content is to create a catchy headline with a short introductory grab which ensures that the user wants to read your content and ultimately click through to your website from social media to read more. We always place a very strong emphasis on the title and then determine the best hook from the article to create a short sharp summary to use as the meta description.
At contentgroup we want to be able to help our audience. Whether you work in marketing, public relations or communications, our articles are designed to help you. The best way for us to do that is through blogs and we always encourage audience participation to let us know what they want to hear.
Meet the contributors:
Elias Hallaj is the ACT Labor Secretary and a regular Twitter/Facebook user. A member of the Australian Labor Party since 1992, his work includes campaign management, media liaison, research and writing. He has two blogs, a food blog called CBR Foodie that focuses on affordable meals in Canberra, and Campaigns Down Under which is a continuation of his past research on campaigning techniques in Australia.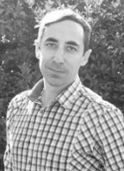 Julian Harrison is a Multimedia Designer for Events ACT. He runs the websites for Floriade, Events ACT, Enlighten and Balloon Spectacular and on a daily basis engages with creative's, marketers, photographers and web hosts to help deliver marketing campaigns. He has over 10 years' experience in the industry.
Simon McGuinness is a Media Assistant at the Canberra Raiders. He is heavily involved in the creation of online content including writing web articles, creating online video and managing Facebook, Twitter and Instagram.
James Tew is a student at the Royal Australian Navy but his real passion lies in community building. As the founder of Tweet Canberra, creator of the Social Media Revolution, blogger and podcaster, James can be found on almost every social media platform.
Paul Jurak is a plumber during work hours but before most of Canberra gets out of bed he is one of the most prolific photographers in town. He began paddling on Lake Burley Griffin as a way to rebuild his body and mind after enduring an intensive three-month bout of chemotherapy due to testicular cancer. His Kayak Cameraman hosts all of his photos and he has over 3,000 followers on Facebook, Twitter and Instagram and regularly features on the Canberra Times morning blog.
Laura Haddock is the Digital Communications Officer at the University of Canberra.  She looks after no less than 11 different social media profiles for UC on Facebook, Twitter, LinkedIn, YouTube and Instagram. Among her portfolio are the official University of Canberra pages, University Alumni and the Canberra Capitals.
Adrian Hall is a Digital Producer at Engineers Australia. He moved to Canberra from Adelaide over two years ago and is still an active member of Social Media Club Adelaide. He considers himself early adopter of social media apps. He tweets from @adriankhall, and is a regular user of Instagram, LinkedIn, Foursquare, Yelp and Facebook. He loves technology, social media and being online. He has recent ventured into the unknown by starting his own Digital/Social consulting company.
Other articles in this series
Blog Feature Image: Libby Coy (contentgroup)

Each week a staff member puts pen to paper to write about an aspect of content communication that speaks to them, and hopefully, informs you. This is a space where our passion for writing, learning and sharing information comes to shine.
Recommended Posts
28 November, 2017
14 November, 2017
7 November, 2017