---
The spin is dead… Long live content marketing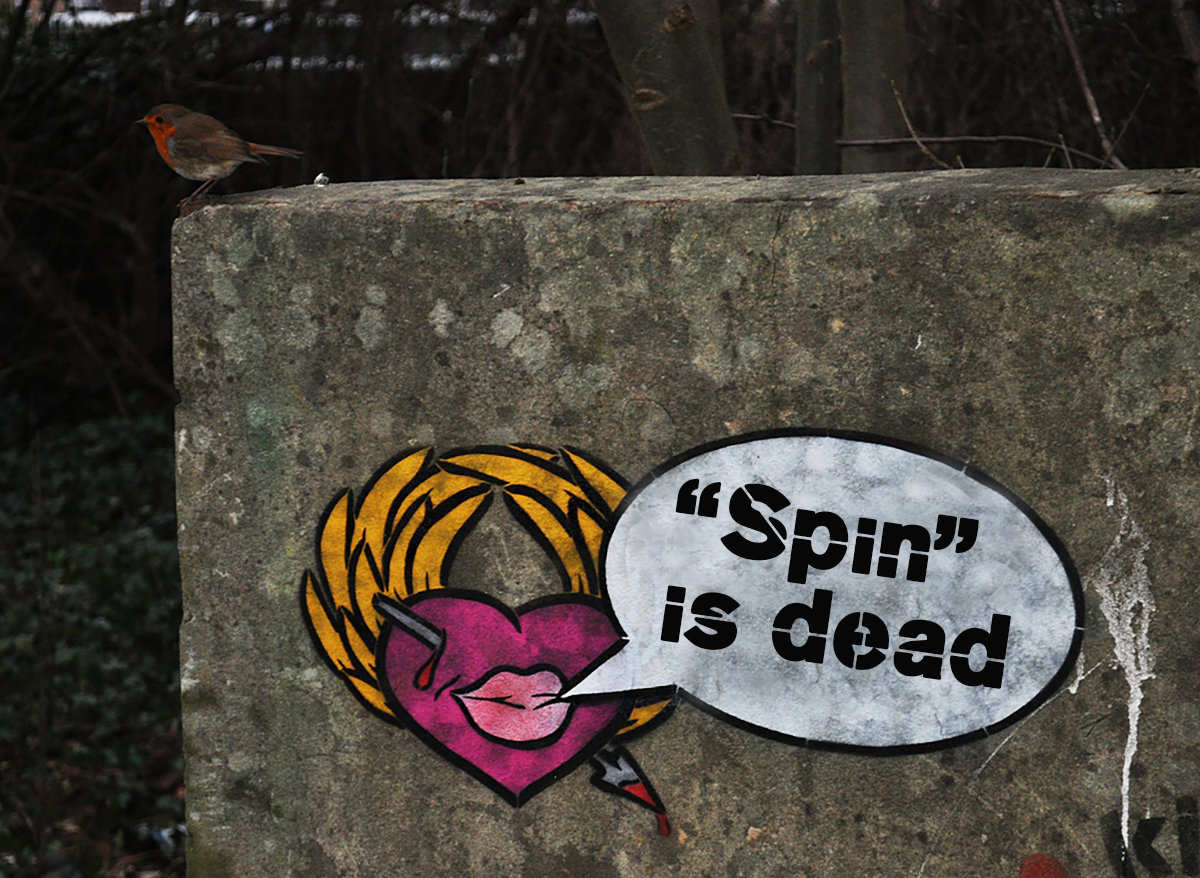 The mid term elections in the United States have come and gone. While the Republican Party was the big winner, the big loser is spin.
The respected and influential American political magazine, Politico, has declared the death of spin.
Writers Hadas Gold and Michael Hirsh quote James Carville, an adviser to former US President Bill Clinton.
"I think everyone's caught on to it. Everybody, the journalists, everybody sees through it".
They also quote Evan Tracey, founder of campaign media analysis group.
"You have this proliferation of the permanent campaign, which means we've stayed in campaign mode. I think we're reporting on the politics of the policy rather than the policy itself".
Sound familiar?
People of all ages are increasingly sophisticated creators, consumers and curators of news, information and entertainment. They know what they like; they know what they need and are increasingly wary of politicians, businesses or brands bearing rhetorical gifts.
The changes enabled by digital technology which have killed spin, mean people are now empowered and demanding of those who seek to serve.
And it's fair to say "we ain't seen nothing yet".
This week, Professor Graeme Samuel AC, the Vice Chancellor's professorial fellow, Faculty of Business and Economics at Monash University and a former head of the Australian competition and consumer commission (ACCC), gave the Charles Todd Oration.
The title of the address was "The future of competition in the telecommunications industry".
In it he produced a range of statistics which forecast ongoing dramatic change that will drive further change in people's behaviour.
The rollout of the National Broadband Network (NBN) is likely to accelerate broadband penetration to reach 93% of the population by 2019.
Telstra reported in June this year that their 4G network now covers 87% of the Australian population. All capital cities and 300 regional cities. If current pattern use continues, per capita mobile data consumption will increase from 0.9 GB today to 4.2 GB in 2018.
Digital enabling infrastructure is rapidly improving with 1 million households to have IPTV by 2018.
In 5-10 years he said each home will have multiple super fast internet connections linking devices, people, businesses and government. The demand for speed, quality and convenience of services will continue to rise.
When you consider the IDC estimates that the number of connected devices to the internet that track, monitor and feed data to computers is set to rise from today's number of 50 billion to 200 billion by 2020, it's hard to comprehend just how different life will be.
So what does all of this mean for Government communication?
First up, it means government will have to fundamentally overhaul and modernize the way they communicate with citizens. Access to this powerful infrastructure and an understanding of how it changes citizens behaviour means government will have to adopt best practice media techniques in order to earn a share of people's scarce  attention. Government will have to think clearly about citizen needs and create and distribute relevant and compelling stories and information that solve problems and answer questions.
They will need to take on the challenge of explaining policy in a way that meets the needs of the individual citizen and stakeholder.
One the plus side it means government will have a greater capacity than ever before to reach and communicate with citizens. The challenge will be in making the change in policy, behaviour, skills and culture that will allow them to make the most of this utility.
It also means they will have to resist the temptation to tell one side of the story. Resist the urge to spin.
So if Politico is right and spin is dead, imagine how counter productive such practices will be when the reality of our hyper connected and its associated behaviour change matures.
The need and opportunity to adopt best practice media techniques and practice to create useful, relevant, useful, valuable content is obvious. The future is clear. It's time to get started.
Modified image from: id-iom
Recommended Posts
28 November, 2017